Through the centuries, the theatre never ceased to exist and to influence the way of life and thought of the Greeks.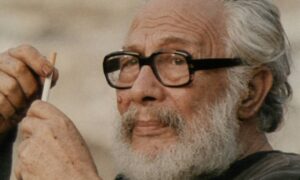 1957 is an important date in the history of Modern Greek Theatre: it is the year that Iakovos Kampanelis – the "father" of Modern Greek Theatre, presented his play "The courtyard of miracles" at the Art Theatre of Karolos Koun. A new, talented breed of play writers emerged to change the atmosphere and to introduce new ideas to Greek Theatre. Vassilis Ziogas, Dimitris Kehaidis, Pavlos Matessis , Giorgos Maniotis, Loula Anagnostaki, Kostas Moursselas, Giorgos Dialegmenos are some writers of this new era. Among the most eminent contemporary directors figure S. Karandinos (creator of the "State Theatre of Northern Greece"), T. Mouzenidi, P. Katselis, K. Michailidis, A. Solomos, S. Evangelatos, M. Volanakis and G. Michailidis.
What strikes one today in Athens is the superabundance of theatre groups and buildings. In Athens only, there are more than 100 theatre groups and the number increases, if one adds the amateurs, the school or the University theatre groups that make their presence more powerful and prominent into the theatre world. After 1981, in almost every town outside Athens metro area, Municipal Theatres were set up with talented directors and actors, some of them protagonists of the main Athenian stages.
The new theatrical currents are now more "arty" and sophisticated, and some groups present their work to appeal to the special and experimental views that seem to respond to current audience taste. Finally, one should mention that many years ago (and to a larger extent today) has began a co-operation between theatre groups abroad and theatre groups in Greece.